Location
Except when we are meeting elsewhere, we normally meet every two weeks on a Monday evening at Down Hatherley Village Hall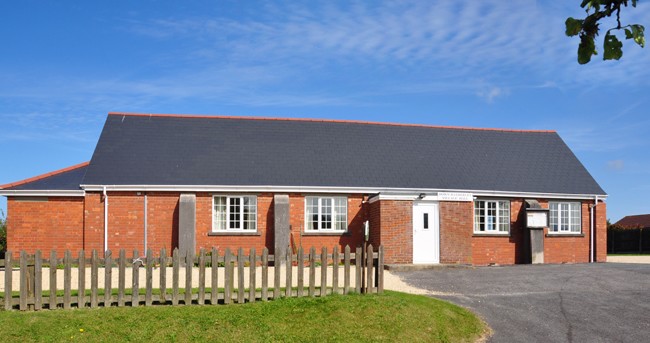 The Village Hall is located about 2½ miles (4km) from the A40/A38 junction on Gloucester's northern bypass.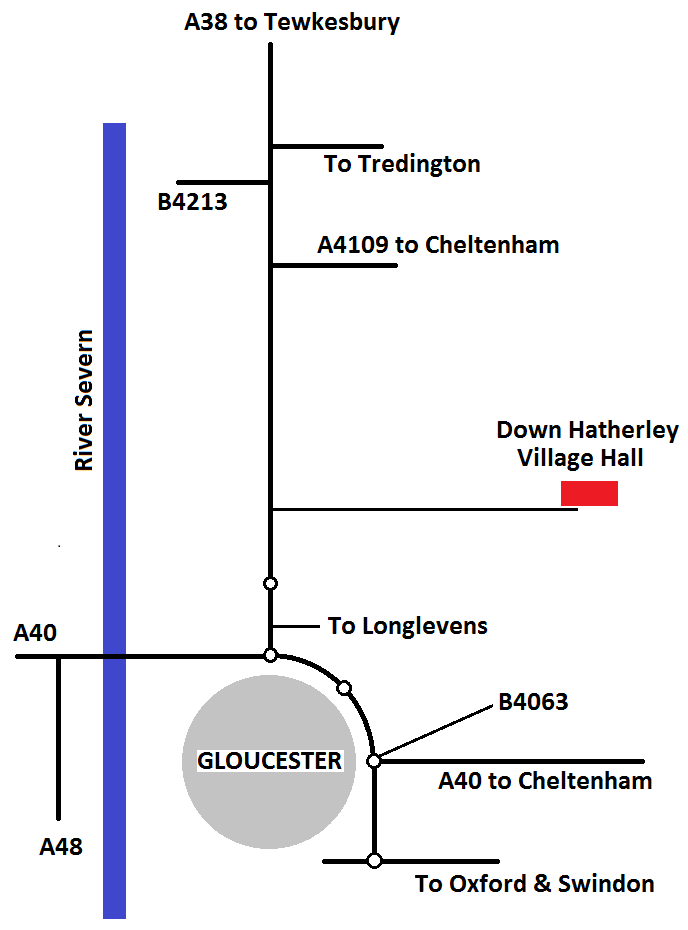 From the Gloucester northern bypass, head north on the A38. Pass an unclassified road (on the right) to Longlevens, a petrol station (on the left) and a roundabout. Keep on the A38. After another ½ mile (800m) turn right onto an unclassified road to Down Hatherley. Pass a traffic calming restriction (remember to give way to oncoming traffic) and Hatherley Manor Hotel. The road narrows and the Village Hall will appear on your left.
If coming from the north, head south on the A38. After leaving Tewkesbury, pass three sets of traffic lights. The Down Hatherley turning is 3½ miles (6km) south of the A4109 turning to Cheltenham.
There are also routes from Cheltenham and Churchdown on smaller roads. Take the B4063 that runs from the GCHQ roundabout on the A40 in Cheltenham and the Elmbridge Court Roundabout to the east of Gloucester. Down Hatherley Lane comes off the B4063 at the "Dowty" traffic lights near the Mercedes-Benz and Completely Motoring dealerships. The village hall is just over a mile (just under 2km) on Down Hatherley Lane, on the right.
Google Maps: Down Hatherley Village Hall
Postcode for SatNav users: GL2 9QB
Other Locations
On most bank holidays and some other occasions, we get together at other locations and you are very welcome to join us. Details of these locations are given next to the relevant meeting in our Meetings Page
On the Air
We run a series of 'nets' and informal meetings. For details, see our 'Meet us on the air' page